John Bailey founded the Knoxville, Tennessee insurance agency in 1946 on the principles of integrity and care. Those traditions still hold true today.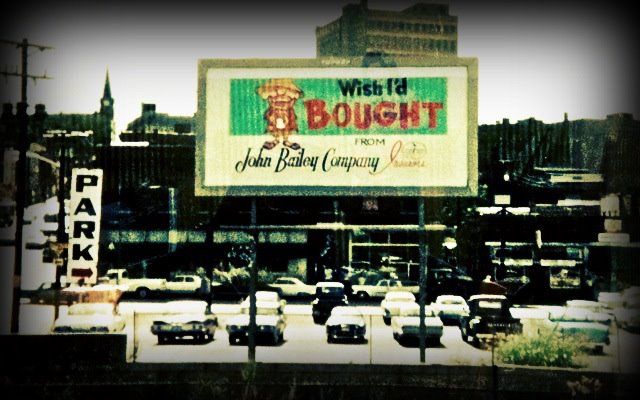 Since 1946:
With the dream of raising a family around the principles of entrepreneurship, John Clarke set out to create a company that would make a difference in people's lives and impact the community. He originally worked in the bond department for Continental Insurance Company located in Nashville, TN. Through the years, John Bailey and John Clarke built a strong relationship with Clarke joining the agency in 1980.
In 1986 John Clarke purchased his first insurance agency off Magnolia Avenue in Knoxville called Home Investment Insurance. He later moved his company to the MAC Building located off West Fifth Avenue.
After many successful years, John Clarke was approached in 1997 by Leslie Bare, the president of John Bailey Company. Les was John's mentor for many years, and the two had plans to build the agency together. John purchased John Bailey Company that April, and the John Bailey Company office was moved from downtown to the West Fifth Avenue location. As the agency grew, John found other people who believed in his approach to creating an insurance agency that catered to caring for people.
Brandon Clarke, John's son, also joined the agency in 2005. Brandon's experience was in specialty insurance as he worked for a managing general agency in Denver, CO. The father and son duo have not only expanded their insurance services throughout Knoxville, but also insure businesses in 20+ states. With the business growing, John later purchased the current office located at 1011 N. Broadway.
In November of 2014, Brandon became president of John Bailey Company with the same entrepreneurship ambitions of his father. To sum our history up, Brandon Clarke said,
"I have seen hard work, grit, genuine care for people, I have seen my parents set goals, raise a family, times were probably tough sometimes..but my sister and I never saw that. My father has created an insurance agency focused around empowering employees and helping clients; while setting a strong family foundation. My goal is to continue what he started and to achieve further success by helping to protect people and giving back. Our team members are the secret sauce, we all work in the trenches together to provide the best value and service to our clients. I am proud of our past. My father and our team have created something contagious through integrity, care, and insurance expertise. Our future is bright because our team recognizes where we came from."
Mission Statement:
John Bailey Company is an independent insurance agency; we solve problems, provide protection, and generate opportunities for our clients by creating insurance solutions.
Vision:
To care for our team members, insureds, insurance companies, and communities.
Our team members will be successful.
Improve the lives of the insured.
Build insurance companies.
Give back.