There are a lot of things in life that are avoidable. Death, however, is not one of them. No matter what we do to attempt to prevent it, it will sneak up on us. Sometimes when we least expect it. Most of us have experienced a loss and are familiar with the expenses that go along with it.
So what can we do?
Life insurance allows our loved ones not to get tied down with the enormous costs of funerals. It allows a little peace of mind of having one less thing to worry about. You may think you have time; however, rates are usually lower for younger people. Depending on the policy, you can get your rates locked in for a life time. Again, keep in mind rates go up the older in age you are.
When my youngest niece was born, my mom was able to take a life insurance policy out for her. This was her gift to my brother and her granddaughter. Now, when she gets older, she doesn't have to worry about getting a life insurance policy for herself because Grandma has taken care of it. Now say she wants to go to college but cannot afford to go. She, if she chose to, could take out the money to help her pay for college. In addition, she would be able to use that money to invest or even move the money into an IRA, a type of retirement plan. Always check with your agent to find out more about your life insurance policy and your options.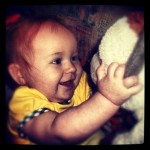 How do you go about getting life insurance? Tim would be more than happy to answer any questions you may have. You can contact him at tim@johnbaileyco.com.